The Best Rubbish Removals Team in Bow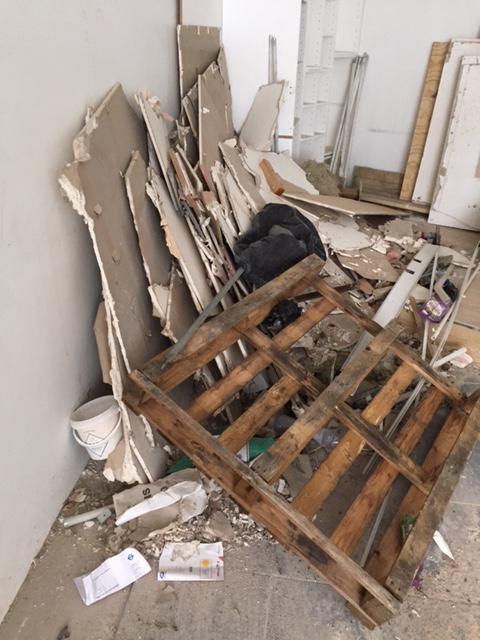 We tend to find that most of our customers are decent people from Bow who need a decent E3 rubbish removal job doing. We can offer a range of waste disposal services that tick all of the boxes when it comes to getting rid of your junk. You do not want to be stuck with a load of waste sitting around, and you may not want to wait for the council to collect it for you, so why not call Rubbish Removal Bow on 020 8396 7189? We have an excellent team here, who can make light work of the way in which you get rid of your trash. Having the right people for the job is essential, as using amateurs or doing it all yourself can lead to a lot more trouble than it is really worth. When it comes to getting the right people for the job, don't waste time looking at other firms, choose us, we can do your junk removal easily and for a great price!

Builders Waste Disposal and Rubbish Clearance Prices in Bow


| | | | |
| --- | --- | --- | --- |
| Space іn the van | Cubіc Yardѕ | Loadіng Time | Prіce* |
| Mіn charge | 1 | 5 mіn | £48 - £60 |
| 1/4 Van | 3 | 15 mіn | £70 - £120 |
| 1/2 Van | 7 | 30 mіn | £150 - £170 |
| 3/4 Van | 9 | 45 mіn | £180 - £220 |
| Full Load | 12 | 60 mіn | £230 - £290 |

*Our rubbish removal prіces are baѕed on the VOLUME and the WEІGHT of the waste for collection.
Call our professionals on 020 8396 7189 and get a free no obligation quote.

Amazing Quality Waste Clearance Services That Suit Every Budget and Schedule in Bow, E3

If you are perhaps thinking of doing the waste removal in Bow, then you may want to think again. Having the infrastructure from which to do the job means that we can get it all sorted pretty quickly, but it may be a different circumstance for you! We have the perfect waste disposal vehicles already parked outside our office. They are set up and ready to go, with the ability to store and transport large amounts of waste. We tend to find that people who want to move their own rubbish will make a mess of their cars, or have to rent a van! You won't find a man and van service around here who will take your waste, as it will mess up their loading area! Why not see the stress of the job and give us a call on 020 8396 7189 for more information on our Rubbish removals in E3?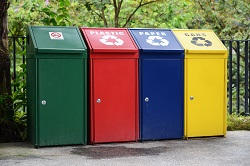 Whilst we have the equipment for the job, we also have the best people for your junk clearance. We can make sure that the job is done swiftly and easily, without any worry. We can ensure that there is no chance of any mess or leftover waste left behind, as our team are extremely clean and tidy with their work. Our E14 rubbish clearance experts are all experienced on the job, and have learnt a thing or two about how to get rid of any mess that you may need to dispose of. If you feel like this could be what you need, then you need us!
Rubbish Clearance Experts in Bow, E3 Deliver Professional and Efficient Work Anytime You Need

Whilst we know that rubbish removal in the E3 district can be a tricky job, but at the same time, it should be affordable. This is why we keep our prices at a minimum, so that everyone can get the sort of waste clearance that they need. What is the use of getting rid of things if it breaks the bank? We know that sometimes you will be working on a tight budget, and we will do all that we can to accommodate that. If you are interested in a service of excellent waste removal in the E14 area, then we can be of assistance. We provide an efficient and hard working team, with the right tools, for a great price. What could be better than that? Get in touch with Rubbish Removal Bow on 020 8396 7189 today to hear about how we can help. We have great Bow rubbish clearance offers and discounts to make the deal even better for you in the long term, so get in touch.
Save
Save
Save
Save
Save
Save
Save
Save
Save
Save
Save
Save
Save
Save
Save
Save
Save
Save
Save
Save
Testimonials
I would thoroughly recommend Rubbish Removal Bow to anyone looking for a cheap and reliable rubbish removal service. They were so helpful with me and did an outstanding job.
Hilda Gregor
I have only just had my waste removal job completed but I had to thank Waste Removal Services Bow for their hard work immediately. They did all the steps in order to safely remove the rubbish from my property. They worked quickly to get the job...
Becky Ray
I had been meaning to clean out my loft for years but I was always unsure if I would be able to handle it. Carrying goods down a ladder can be dangerous and I was worried I would hurt myself. This problem would be solved though once I discovered...
Matt Madsen
I hate clearing my home, and I definitely wasn't ready to tackle the junk and rubbish in my attic. Junk Removal Company Bow took all the stress out of my clearance by getting it all done quickly and efficiently, and I couldn't be more impressed....
Cara L.
I have five kids at home, all boys. Therefore, an enormous amount of junk is a usual sight at my place. The worst part is the endless amount of broken games/toys. My boys have always made it so tough for me to keep an organized and clean home....
Annabelle S.
I had several shops and recently modernised them and was left with tons of junk and rubbish to clear. I used a local company called RubbishRemovalBow and they were excellent. The service was exceptional, they first arranged a meeting to discuss a...
Roger P.
As a landlady I regularly have new tenants in my rental property. Several times I have discovered a lot of possessions left by tenants and I have needed a professional company to get rid of them. Rubbish Removal Bow are brilliant and not...
Nettie P.
After we decorated our new home we were left with a lot of old wallpaper, carpets, tiles and debris to get rid of. We couldn't deal with it ourselves so we hired Office Clearance Company to get rid of it. They were brilliant from the first...
Tasha S.
Wow! What a relief it was to have a clear out and get rid of years of old rubbish that was lying about the house and garden. I was given the name and number of a rubbish clearance company close by called RubbishRemovalBow. They were wonderful from...
Roland C.
I operated a business from home and my garage was bursting with old items and personnel possessions that were no use to anyone. I decided to hire a professional clearance company to take it away and get rid of it properly. I used Rubbish Removal...
Owen G.